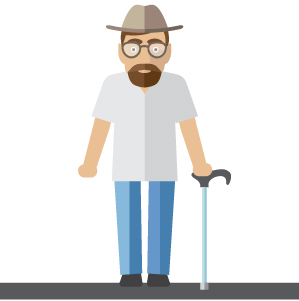 Apply to SweetHART for Persons with a Disability
Persons with mobility related disabilities or impairments regardless of age may qualify 
for SweetHART dial-a-ride services. HARTransit requires the name and contact information 
of a professional such as a doctor or case worker familiar with your disability for verification.
Please note that persons with more significant mobility impairments may also be 
eligible for SweetHART 
ADA Paratransit
.
For more details and application requirements 
contact the HARTransit office at 203-744-4070. 
Persons of any age with a disability who apply are eligible for either ADA Paratransit and Dial-a-Ride door-to-door services are also eligible as well for as 
Half-Fare
 on 
CityBus
 services.